Safety Net – how to keep children safe online
From a survey of 960 schools this year, 72% of schools found it difficult to engage parents with the topic of online safety. 67% of the parents surveyed said they had never received online safety training from their school. For most schools, reaching out to parents to engage them with e-safety is challenging at the best of times. As the ever-changing digital world poses many dangers to children, Safety Net is proven to protect children by engaging their parents.
Parental Webinar Programme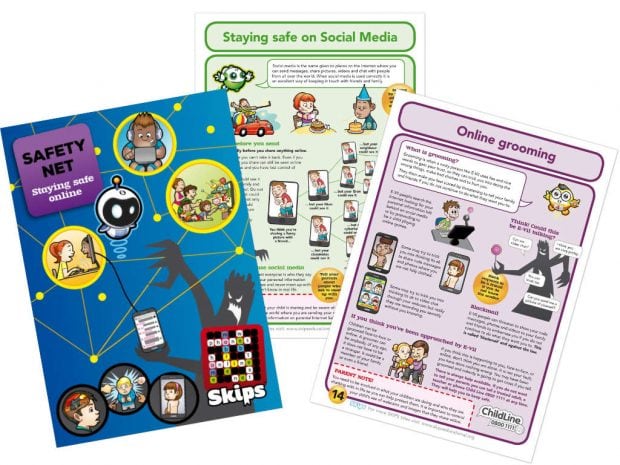 Online safety is even more of a priority for schools and families as the pandemic places children at a greater risk from online dangers than ever before.
Many parents worry about what their children are doing online, yet very few know of the real dangers.
The Safety Net Parental Webinar Programme provides schools with the support, delivery and resources to remotely engage parents, and then their children, in a concerted effort to encourage safe online practice in the home.
In response to the coronavirus, we were asked to continue our collaboration with The West Midlands Police Crime Commissioners and Home Office Prevent to develop a remote learning equivalence of our award-winning Safety Net parental sessions delivered in schools.
Those at risk are now way more at risk. And those that weren't at risk are now at risk.
Anne Longfield
Children's Commissioner for England
The Safety Net Parental Webinar Programme provides a triangular approach between school, parent, and child, embedding the understanding needed to help young people stay safe online.
How does the programme work that makes it so unique and effective?
After a brief consultation you will receive:
A Safety Net parental live webinar. The session is 60 minutes and includes a Q+A. To help reach maximum engagement and attendance, you can choose to have either a daytime or evening session to suit your parent group. We will provide you with a digital branded invite to broadcast the programme. Attendees can register and access the secure webinar easily from any device including computer, laptop, tablet or smartphone.


50 x Safety Net parental engagement books for you to forward to your parent group ahead of their session. This resource is vital in helping to start the process of having open discussion at home from an early age, on tricky topics and how to keep safe online.


Anonymised evaluation data summary report after the webinar to help you get an insight into your parent group and to share with stakeholders.
Programme objectives
To raise parents' awareness to the real dangers that children are unknowingly at risk of when they're using the Internet, social media, gaming and more.
To equip parents with confidence, knowledge and tools to be the first line of defence in helping to keep their children safe online.
To encourage parents to have open discussion on sensitive matters from an early age at home, how to be supportive and understanding.
This event does not allow attendees to activate their camera or microphone. Attendees can't be seen or heard.
Attendees can ask the presenter questions 'live' through a text chatbox that will appear on the screen.
The Safety Net parent webinar dramatically increases parent attendance and it is so easy to book a suitable session time. The programme has generated more positive feedback from parents than anything we have ever done before and revolutionised the way we engage with them on Internet safety.
C.O' Sullivan
Hamstead Hall Academy, Birmingham
The programme success has been phenomenal and is increasingly being adopted by many schools, local authorities and multi-agency partnerships across the UK, establishing itself as a vital tool in safeguarding children. Linking to national resources from SIC, Childnet, CEOP and NSPCC, as well as Acceptable Use Policies (AUP) and Home-School Agreements, Safety Net has a clear and positive impact on pupil outcomes and includes the latest iteration of Keeping Children Safe in Education.
How to be involved
Please do not hesitate to contact us if you would like to discuss planning a Safety Net Parental webinar for your school. We do not have a maximum audience size and can bespoke the delivery to suit.
Get in touch